How to save 10,000 euro with optimal employee scheduling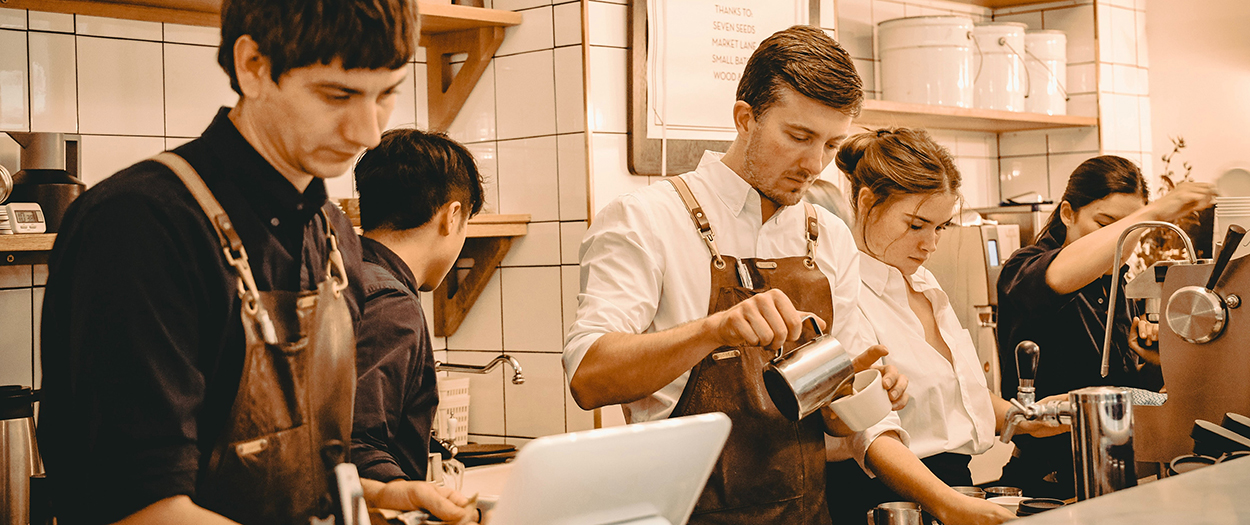 Gastronomy consultant Jens Ertel explains in this article what you can achieve by optimizing the roster and what you should pay special attention to.
More efficiency and turnover with optimised duty scheduling
Finally, the hospitality industry is powering up again. Everyone is back: your guests and your employees. But also your worries? If you seize the opportunity and adjust the right levers in your business, you will go into an uncertain future with fewer worries. Since personnel costs are the biggest cost factor in gastronomy now, an improved resource management and planning promise many opportunities to increase profits.
Two key figures are important for the planning of your employees' shifts: the number of employee hours worked and the productivity of your employees.
This is how you optimize "employee hours worked"
After the lockdown, many of your colleagues continue opening at their usual times. But is that lucrative? Is there enough turnover throughout the day to pay your team? Check out your POS system and analyse the daily sales spread. However, you might want to evaluate the weekends differently, because the consumption behaviour of weekend guests usually differs from guests during the week. Especially the sales in the start and end times are interesting: Because in these off-peak hours, i.e. the hour before the first sales and one hour before the last employee leaves, mostly pre- and post-processing is done. During these times, you have little or no turnover. These working hours are important. After all, you need a good "mise en place" and reasonable documentation of your HACCP (hygiene management) requirements. But from a business management point of view, it creates too many employee hours before the first turnover euro ends up in the cash register.
To get a better overview of the amount of employee hours in the marginal hours, add up all weekly or monthly hours in the marginal hours – and also your time. You will notice the accumulation of many hours, which reduce your profit.
If you don't want to change the opening hours, you could try these tricks to reduce work in the off-peak hours (or to be more productive):
Five kitchen tips:
Shift pre-production to the days or phases of the day when sales are lower.
Rethink the availability of your raw products to gain time in preparation: Could they be already prepared or portioned in a similar quality?
Optimise the processing of the HACCP standards.
Based on the POS evaluation, rearrange the ordering times for guests a little forward in the evening and backward at lunch time.
Use kitchen techniques, such as fully automated cooking techniques, during the night hours.
Five service tips:
Gradually shift the preparation and follow-up activities into the core hours.
Create target status lists in which you define in which state, in which number, in which time, what should be prepared, where and how.
Adjust the opening hours exactly according to the sales curve. Don't worry, after 2 weeks everything will be back to normal.
Redirect your phone to digital tools such as a digital answering machine or a reservation system.
Check if the delivery times of the suppliers fall into the marginal times and if someone must be on site for this.
How to increase employee productivity
Imagine you would only save a few hours per employee and day. What would that do financially? For the exemplary calculation, you first need the value of one employee hour:
The gross minimum wage limit is €9.35/hour.
The average surcharge for social benefits is about 21% depending on the location.
We add 20% on top of the calculated €11.31, because then you have included the public holidays (incl. surcharges), vacation and sick days (6 days is the federal average), which every employee could actually take advantage of.
For our following calculation, we calculate with a staff hour of €13.57 per hour (gross).
To reduce 2 employee hours per day, we now calculate the following formula:
Employee hours x opening days per year x gross-wage
In our example: 2 hours x 360 x €13.57€ = €9,770.40
This means that if you save just one hour of kitchen work and one hour of service preparation or follow-up work per day, you will save almost €10,000 a year!
Personnel costs as percentage of net turnover
For your restaurant to achieve the maximum yield, your personnel costs should not exceed 32 percent of net turnover – depending on the concept and type of business. The benchmark value is at 28 percent, for limited liability companies including the executive's salary, the benchmark is a maximum of 41 percent.
Now we calculate the minimum turnover per employee hour used (i.e. productivity) to offset this against the turnover in your marginal hours:
gross wage x 100 : individual %-ual personnel cost key
In our example, the minimum turnover per employee hour used is 13.75 x 100 : 32(%) = €42.96 net.
In many of your marginal hours you will not reach this minimum turnover. However, if you reach or even exceed this productivity during your peak hours, then it is worth evaluating it on a daily or weekly basis to see if it can be amortized. If you can control and increase your productivity with resource planning and the above measures, then you are on a successful path!
Jens Ertel, after 20 years of a classic hotel and restaurant career, has been working as an independent gastronomy coach/trainer and consultant for 15 years and has owned a hotel and restaurant in the meantime. He has specialised in the topics "active selling" and "turnover growth" in the gastronomy business.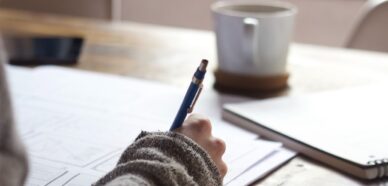 Business knowledge
Helpful questions to ask yourself when planning your year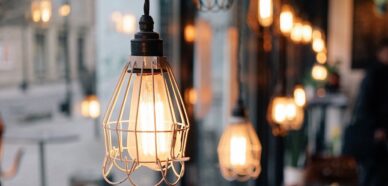 Business knowledge
Even though you might look back in anger, cherish your successes, it will help you move forward next year.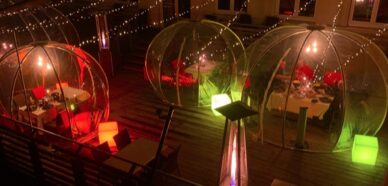 Business knowledge
Get inspired by concepts from other restaurants but stay true to your core