Calculation and documentation are crucial for economic survival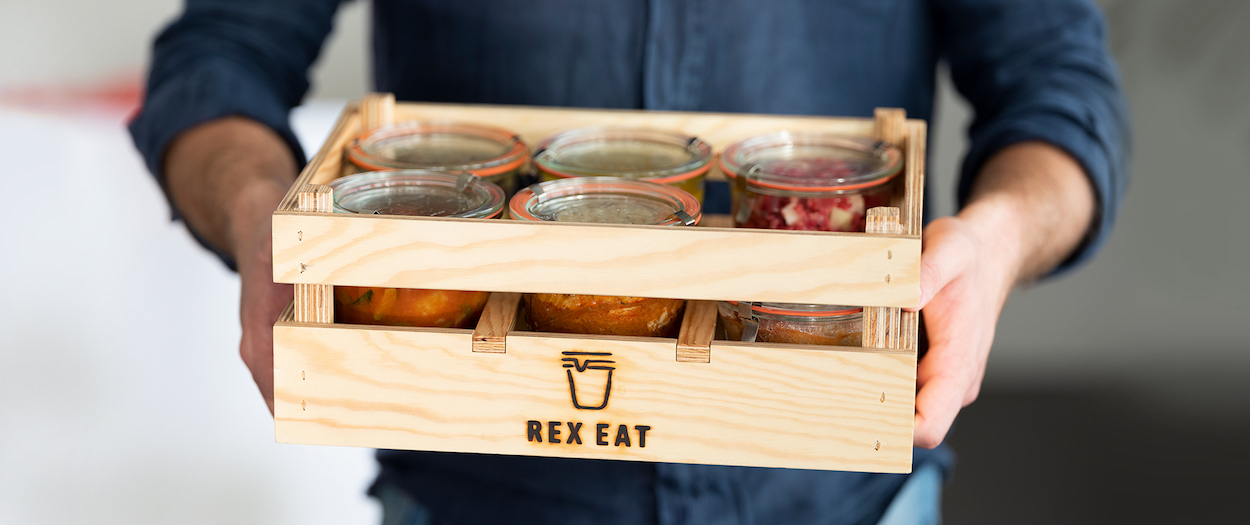 The effects of the corona crisis put catering companies under severe financial pressure. We spoke with two caterers who are using adapted menus and a revised pricing structure to help them get back on track – supported by our DISH MenuKit.
Spreeküche relies on novel concepts and proven calculation practices
For David Passenheim from Spreeküche in Berlin, the bureaucratic effort has always been quite high. When the corona crisis started, he had to recalculate constantly. Nobody knew what and how it would continue. After the relaxation, sales generation is right at the top of the Spreeküche's agenda. "We thought about opening a little pop-up kitchen with a small menu. Delivery services are also a suitable alternative. All these are calculations I am conducting," says David. Pricing is the most important factor for him: "It is new that less staff is needed for pop-up kitchens or delivery services, this results in fewer costs."
David spends most of his working day with catalogue design, recalculations and DISH MenuKit. DISH MenuKit digitally records and monitors the ingredients for the dishes. Since the service synchronises the cost of goods with current METRO purchasing prices, there is more transparency and room for manoeuvres in price calculation. DISH MenuKit stores all data in the cloud. This allows calculations to be carried out in real time from any location. A further advantage is, that ingredients already used can also be recorded and included in the calculation.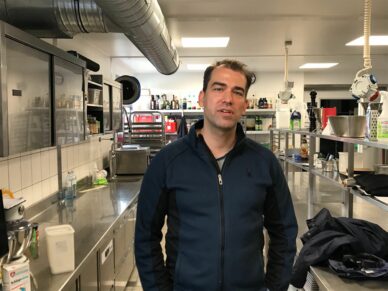 David Passenheim from Spreeküche in Berlin
New menus for getting back in the game
Based on DISH MenuKit's data and calculation results, David has written four fixed buffet menus. David: "In the summer we concentrate on the BBQ season. Our customers build their own buffet by selecting various salads, starters, and BBQ goods. We calculate in such a way that 25 percent of the price comes from the cost of goods. This is necessary because we use cooks on site for the barbecue. We also have to provide for the less profitable winter season."
During the creation of menus, David bases the dish outlay on the components "vegetable", "satiety" and "main element".  "But it's also important to present a rich colour spectrum, so that not everything looks the same." For David, the third important factor is the consistency of individual components and their interaction: "It's probably because of my gourmet career that I always include something creamy and something crunchy. It is important to appeal to all tastebuds; so there's a harmonic combination of spicy, salty, sweet and sour tastes". David came into the catering industry about 6 years ago. Before that, he worked in several starred restaurants.
After the relaxation: Calculation and documentation of the purchase of goods enormously important for economic survival
How will caterers make it through the crisis? "My observation is that a lot of caterers are going broke because they sell below value. After taking over another caterer, I checked their business processes and the most serious mistakes I found were insufficient calculation and documentation of the purchase of goods. Second, the sales price was set too low. Because of price dumping in the industry, many can no longer keep up," says David, who believes customers often are not aware about the workload behind catering.
Also, companies should not accept all requests before they have calculated the corresponding costs, says David. "Otherwise it could lead to hiring external staff at brief notice, which could increase operating costs tremendously". Many companies can no longer cope with such personnel costs. "There should be a greater understanding of the circumstances from the industry, the customers, and the caterers themselves," believes David.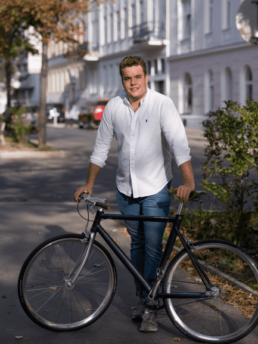 Felix Urbanek from REX-EAT in Vienna
REX-EAT uses Lockdown for a complete recalculation
With his sustainable food service, Felix Urbanek of REX-EAT in Vienna, Austria, wants to produce as little waste as possible. He supplies office employees with Rex glasses filled with food. Customers order dishes online, the menu changes weekly, and the dishes in the jars last about as long as a week. Now, the team is collecting the lent glasses, which REX-EAT has delivered to the home offices in Vienna in the last few weeks.
Before the corona crisis, his company had been in a strong growth phase. Felix mainly took care of the acquisition of new customers. Now it is all about revenue generation, marketing initiatives and target group definitions. But not only that. Especially the price calculation and the menu design are put to the test. "In the past, we used to work in the classic way with an Excel spreadsheet. Now we use DISH MenuKit. With it we can directly see the cost of goods in percent and therefore transparently assign them."
Correct calculation for further growth
With DISH MenuKit, the paperwork and dull spreadsheets are finally over. Already at the beginning of the lockdown, Felix took the chance to recalculate everything and to include scaling effects for further growth. "I worked through all the recipes again. With DISH MenuKit I could avoid some cost traps by reducing some ingredients whose quantity would no longer harmonise with the dish at a higher scaling," says Felix.
Compared to other caterers, Felix' calculation requirements are straightforward: "Because of the pre-ordering, we can work in portions. So, calculations are easier for us. If you are a classic catering company, you can not risk to prepare too few dishes. Unfortunately, you never know how much they consume".
In terms of menu and pricing, what does Felix pay attention to? "We have categorised all meals in DISH MenuKit. We use these categories to put together weekly menus. We specify how many dishes from each category must be represented." There are other criteria. For example, the weather: "Often our customers adapt their eating preferences to the weather," says Felix. For the price calculation he relies on a mixed calculation. "It's important to divide up the weeks of the month and not sell more than one top seller per week."
Fewer dishes, less choice: That's just one trend Felix sees in the restaurant business. "But I also believe that a mixture of down-to-earth, familiar dishes and new, surprising dishes will continue to prevail. For example, we will see more reinventions of traditional dishes."
Felix Urbanek from REX-EAT and David Passenheim from Spreeküche use our DISH MenuKit for menu and pricing. If you want to know exactly how it works and how you can use it, check out more information on DISH MenuKit.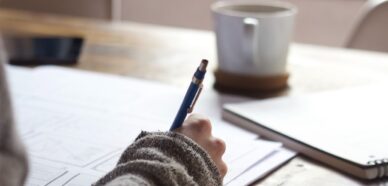 Business knowledge
Helpful questions to ask yourself when planning your year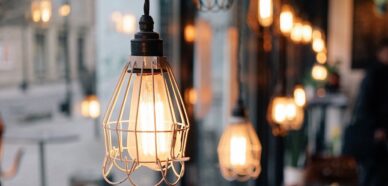 Business knowledge
Even though you might look back in anger, cherish your successes, it will help you move forward next year.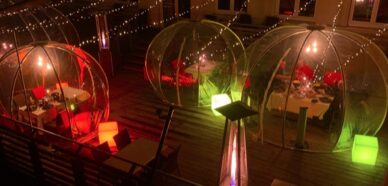 Business knowledge
Get inspired by concepts from other restaurants but stay true to your core