How to become your guests' favorite restaurant!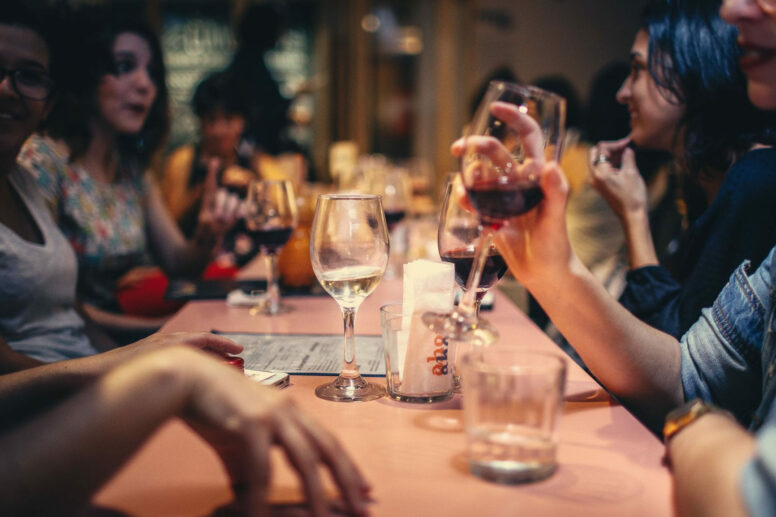 In order to differentiate your restaurant from competitors and attract different target groups it is important to build a strong identity, namely a strong positioning.
This article outlines what positioning is, how it can make your restaurant succeed and frameworks on how to implement it.
What is positioning and why is it important for my restaurant?
Positioning is a term from marketing  and helps you differentiate from competitors and focus on specific strengths and qualities that your business can deliver to certain target groups.
For a restaurant this does not only mean the quality of the food & beverages on offer but also of the service, design, ambiance and experience. A good positioning has a strong influence on word-of-mouth marketing and guest satisfaction. As a restaurateur, you want to avoid bad reviews from guests – in most cases bad reviews stem from an unclear positioning and mismanagement of guest expectations.
How do I implement positioning in my restaurant?
The goal of positioning is to clearly define guest needs and expectations in communication, concept, and offer. In order to create your own positioning, you need to answer the following 4 questions:  
Who is my guest target group? 

 

What needs and expectations does my target group have? 

 

What products and services does my target group need?

 

How do I promote my positioning to attract new guests and increase returning guests?

 
In the next part of this article, we will go through each question and provide examples as to how you can approach and implement each question.  
1. Who
is my guest target group?
From target group to personas 
Very often it is not possible to make an exact definition for a target group this is because guests often consist of a mix of different characteristics and traits, this is where personas are helpful: they are fictitiously defined personalities whose characteristics can be described in the positioning of an ideal customer.  
Think about 2-3 different alternatives of who an ideal customer (persona) is for your restaurant. Make sure to represent each group within the wider target audience.  
2. What needs and expectations does my target group have?
Needs and expectations of the personas 
When talking about needs and expectations, it is often also about bottlenecks of a certain target group/persona in a specific situation. Defining the scenario under which the personas consume is a crucial step in developing the positioning. You should ask yourself the following simple question: What situation are my guests in when they come to my restaurant? From this, needs and expectations can be derived very easily. Here is an example framework you can apply to find your positioning: 
Consumption Scenario

 

Needs

 

Expectations

 

A meeting place  

 

Focus is on drinks

Informal communication 

Lively atmosphere

Unobtrusive

Longer dwell time

The festive dinner /
A special moment in everyday life

 

Stronger focus on quality & service

Calm ambience

Enjoyment & Experience

Longer dwell time

High quality food and beverage selection 

Quick appetizer /
Grab and go

 

Hunger & Thirst

Not willing to take risks

No time  

Fast performance

Reasonable price 

The consumption scenarios help to design and communicate the services offered in such a way that they meet the expectations of the guests.  

3. What products and services do my target groups expect?
 Design of the products 
Now that you have a clear idea of the personas and their expectations of the service, you can start to develop your concept.   
As mentioned earlier, the concept can consist of various offers and services:  
Ambience 

 

Service 

 

Food and beverage 

 
When addressing each category think about what can be improved to fulfill the desired consumption scenario defined above. 
For example: 
A restaurant in the middle to upper price segment defined that it serves the consumption situation "festive dinner – the special moment in everyday life". The restaurant owner might make the following changes to fulfill the desired scenario:  
Ambiance

 

Experience through decoration, lighting, and music 

 

Control of the soundscape

 

Service

 

Service employees become hosts when serving guests

 

Each guest is welcomed at the entrance and seated

 

Guests are actively invited to register as a regular guest (contact details & birthday)

 

Food offer  

 

High quality daily or weekly recommendations 

 

Special products with regional origin are integrated in the menu

 

The presentation and the arrangement of the dishes will be improved 

 

An additional 3-course menu will be offered in the future 

 

Inexpensive dishes will be "hidden" at the back of the menu.

 

Drinks offer

 

The aperitif and digestif offer will be expanded with special products and presented on a special shelf in the guest area. 

 

The range of wines will be improved

 
Through these changes, the example restaurant focuses its services according to the consumption scenario and as a result, sharpens the guests' perception of the product. They have successfully implemented positioning as a common thread through all aspects of the business.   
4. How do I promote my positioning to attract new guests and increase returning guests? Applying positioning to your marketing activities 
By applying the framework above and creating a strong positioning for your restaurant, it is important to realize that you cannot offer everything to everyone.  
You now have a positioning strategy in order to address certain guest bottlenecks in a more targeted way. As a result, this will increase guest satisfaction and the perception of your restaurant. 
An example of how the beforementioned restaurant could apply their positioning for future communication: 
Offer a candlelight dinner every first Thursday of the month – communicate via social media, on Google, website, and email

 

Register and invite regular guests for a birthday menu on their birthday – this will help retain guests and spread word-of-mouth (on average this guest would bring more than 3 guests as company)

 

Plan several culinary events throughout the year, for example, wine tasting, themed dinners, seasonal events etc.

 
Polarize instead of being everyone's favorite 
The most important insight should be to focus rather than to cater to everyone. Clearly design the unique selling points and follow them consistently in the implementation – this will differentiate your restaurant to competitors and will help you to attract new and retain regular guests.  
Our digital tools support you in many areas of communication and in reaching more guests. Take the chance and make your restaurant unique.