Restaurant planning for a busy December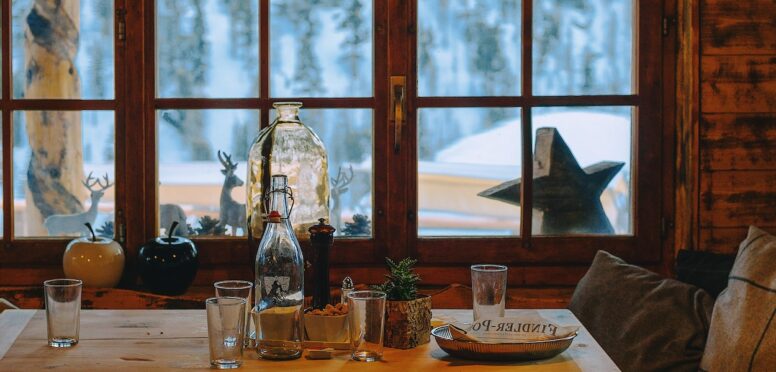 December is still a month where your guests are looking for ways to indulge themselves, meet friends, family, or colleagues and fully enjoy their well-deserved time off. This festive season needs careful planning. In this article, we guide you through the main planning topics and actions to make the most of this busy month. We explain how digital tools play a role to take work of your hands and enable a higher turnover with less operational costs.
Covid-related restrictions
As Covid is still around and affecting the normal life you need to act fast and consistent to the regulations and decide which concept is best for your business. Whether it is decided to only allow tested, vaccinated, or covid recovered people into your restaurant or only people that are vaccinated or recovered and additionally tested, you have to follow the local guidelines and respond fast to the changing regulations. Update and guide your staff to treat your guests respectfully and welcoming when the house rules are shared or if someone needs a hint to follow them. Your employees must also be briefed to follow the rules themselves, since they are role models and can help create a safe environment for guests. Lastly, be sure to communicate your guidelines on several digital touchpoints. Your website should show that you have your business fully prepared and with an online reservation system you can enable an automated confirmation message that reminds guests of what they can expect in your restaurant.
Your offer
Create an experience for your guests that makes their Christmas special. Whether they come to your restaurant to enjoy their favorite dish on your menu, or they want to have the classic Christmas menu that you offer. But also think about how you can carry this experience to their home using your own delivery service for your dishes or food boxes.
Focus on your chore competence

– During this time of the year it is not the time for new experiments. Focus on what your guests like and what your kitchen prepares best. Your guests need to know what they can expect from their previous experiences in your restaurant.

Make seasonal offerings

– Now is the time to bring the Christmas goose or duck on the table. Look into current vegetables like brussels sprouts, kale, or pumpkins. Create a seasonal, festive menu that suits your restaurant style.

Extend your delivery options

– Especially as Covid numbers are rising again, delivering your dishes is a good way to keep generating turnover. You can set up and manage your own online ordering shop, keep your independence, and stay profitable thanks to 0% commission with DISH Professional Order.

Get creative with food or experience boxes

– When the guests can not come to your restaurant, you can bring them a festive menu to their home. Get creative and make a high quality, memorable Christmas menu for your guests that they can finish with a few easy steps in their kitchen. You can also add a festive drink as a highlight to your box.
Optimize your prices
Food prices are going up and this means that it is time for you as a restaurateur to rethink your prices. Make sure that the menus that you have created are still profitable for the price you are offering them. We also want to present to you some ways to generate a higher turnover per guest.
Recalculate your prices

– Dive into your menu and recalculate the prices. There are also offerings of "Menu Engineering" where you can calculate with current prices of your local food supplier.

Upgrade your menu

– Focus on your pricier dishes and take out those that are not profitable.
Bundle menu items – Bundling your items can make sure that your guests order more. Always combine a coffee with some pastry, combine a starter with a main course, or a main course with a dessert.
Plan ahead
You can plan your capacity and your staff's working hours ahead of time with a reservation system. It is also important to keep in mind the working times and opening hours of your suppliers. So, plan your purchases ahead of time and use your reservations to calculate the number of products you need.
A reservation tool like DISH Professional Reservation can help you to:
Define your maximum capacity

– With Covid regulations some distance rules apply for restaurants. Keeping those in mind, rethink the table arrangement in your restaurant and make the most of your capacity.

Plan your opening hours for the Christmas season

– Your normal opening hours might have to be changed or reduced because of the holidays.

Define seating-times for your guests

– Calculate how often a table can be used during your opening hours. The Christmas menu and reunions with friends, family, or colleagues might take longer than a usual dinner, keep this in mind while planning reservations.

Specify regulations for no-shows

– Ask your guests for a deposit when booking a table and use the reservation tool to send reminders before their reservation. Because you should not have to worry about empty tables especially during the festive season.
Planning ahead with reservations does also make it a lot easier to calculate the need for staff on certain days. Keep in mind that your staff want to celebrate Christmas as well.
Create fair rules for the Christmas working days
Optimize your opening hours
Reduce the preparation and follow-up time
Offer sales training for your staff to sensitize for new menu items and Covid regulations
After managing reservations and planning your staff you need to think about your food supply. It is important to plan what is needed for certain days, what can be bought ahead of time, and where you can get fresh products during the holidays.
Make projections for the purchase of goods
Coordinate with your suppliers
Think about possibilities to prepare for dishes ahead of time
Marketing and communication
After all, there is a need to communicate your efforts. Use every communication channel you have to advertise for your offer during the festive season.
Use your website

– Highlight your opening hours, your Christmas menu, your delivery options, or your food boxes on your website. If you do not have a website yet you can create one with some easy steps using DISH Website.

Inform your guest on online platforms

– Adapt to your target group and be online present where they are. To keep your information up to date on different platforms it is advisable to use a Weblisting tool. With DISH Weblisting Premium

you can manage over 20 social media platforms in one profile and interact with your guests' questions and reviews.

Direct advertising with flyers and QR codes

– You can also advertise on site using flyers and QR codes linking to your website that are placed on your menu, your door, or your restaurant windows.

Activate your regulars

– Contact your regular guests and offer them your special Christmas menu and their favorite table.
Plan for success
To make your Christmas time manageable and successful, look back at your numbers from previous years to see what you can expect. With this in mind:
Define your peak days
Determine your goal turnover
Calculate staff working hours
So, set yourself targets that are ambitious but still realistic. Setup your team, align with your suppliers, update your digital tools, and keep an overview of what are peak moments for your restaurant. Communicate with your guests to create awareness for your activities and reach out to them on all possible (digital) touchpoints.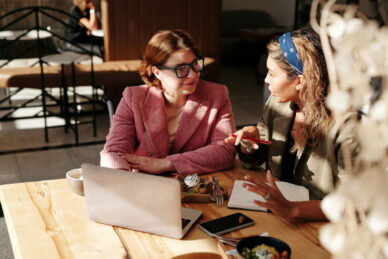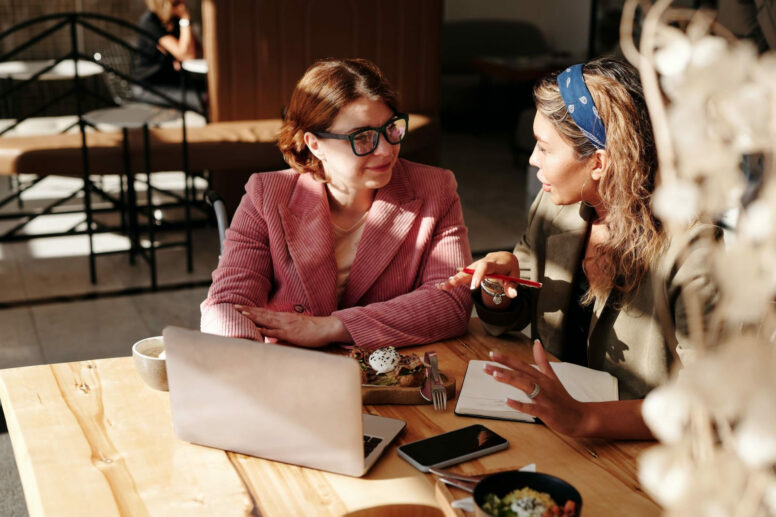 Business knowledge
6 tips to increase your website visits
Ann-Sophie Zey
April 2022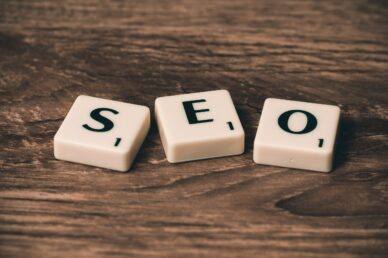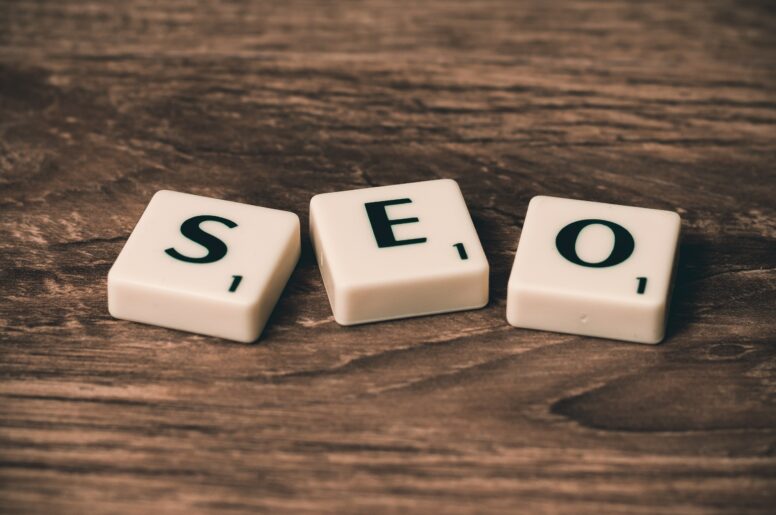 Business knowledge
7 tips to get your restaurant listed better on search engines
Ann-Sophie Zey
April 2022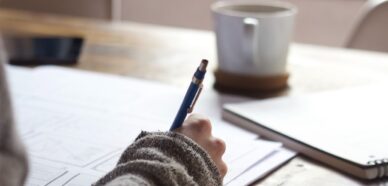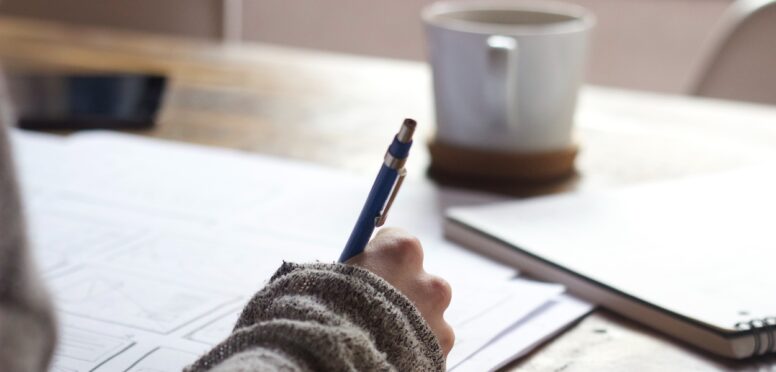 Business knowledge
Helpful questions to ask yourself when planning your year