Digitalisation: current trends in the restaurant industry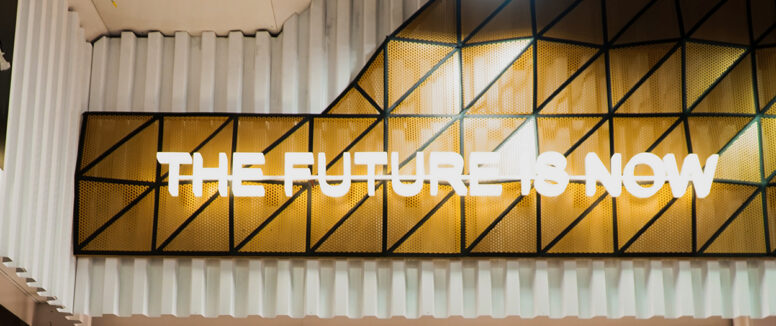 Covid has completely changed the world of gastronomy and with it the behaviour of guests. Takeaway and delivery are expected to continue to increase beyond lockdown. According to the Europe Online Food Delivery Market Report the annual growth is expected to lie at about 6% per year during the next five years. 
The impact of COVID-19 has further accelerated the digitalisation trend in the restaurant industry. A new, emerging generation of restaurateurs is incorporating digital tools into their concept planning. For them, it is the natural way to deal with processes and planning. 
Make smarter better-informed decisions by keeping the most important trends in sight
Knowing what the current and predicted trends are, allows you to prepare for changes in the industry and in guest behaviours. The more insight you have the easier it will be for you to recognise new developments, make better decisions and offer innovative solutions to guest demands. 
Our Hospitality Digital research team has looked at the changes in the hospitality industry and identified the digitalisation trends for 2021/22 in this article. 
1. Anonymous "G
host
Kitchens" change the delivery service business
They are called Ghost Kitchens because although their online presence makes them look like a normal restaurant, they consist of only one kitchen. Tables, chairs, counters, and waiters? No such thing. Ghost Kitchens focus entirely on cooking and delivering food ordered online. During the last years ghost kitchens have established on the market and their number is predicted to grow further. According to a study from Euromonitor Ghost Kitchens could generate about $1 trillion by 2030. Ghost Kitchens need to pay special attention to pricing and cost control to remain competitive.  
Traditional restaurateurs can learn a lot from the trend of Ghost Kitchens, which constantly automate and optimise the ordering and delivery business to gain more profit. To remain competitive in the delivery business, rely on commission free digital solutions such as DISH Professional Order. 
2. Whitelabel delivery and ordering services challenge established delivery services
"White label" delivery services are new on the market: it allows for restaurants to create a direct ordering channel through their own website or app. TypicalIy, the restaurant will own the branding and guest information (one example is Stuart, not yet represented in Germany). The advantage: the guest data is in the hands of the restaurant owner and the restaurateur can build more loyalty with their guests and use data to market promotions and news. 
The white label delivery service is usually integrated directly via an interface on the restaurant's website. Payment for the white label delivery service is made with a fixed amount, regardless of the value of the guest's order. This alternative to the previously known delivery services plays a significant role in giving restaurant owners more independence in the future. 
Set up your own commission free delivery with DISH Professional Order  – our restaurant ordering solution. Update your offers, promotions menu, and information independently and have control over your guest data.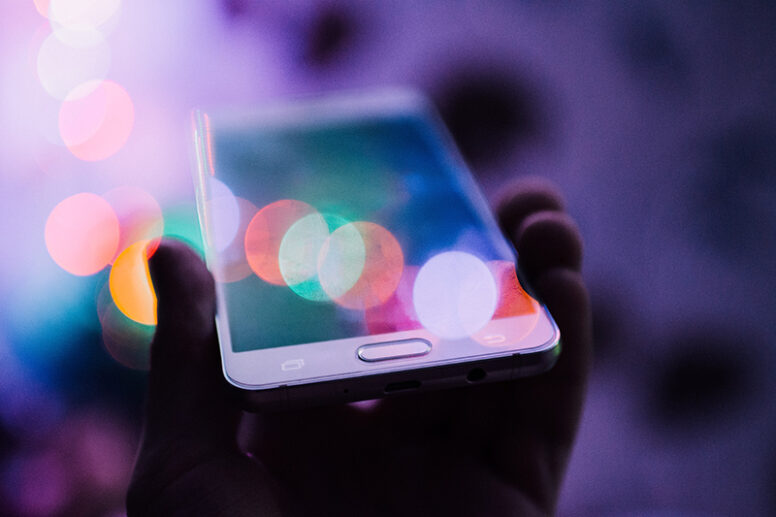 More online marketing 
3. Budgets for online marketing will continue to rise
It is more important than ever to be present online and maintain a website to attract the attention of potential guests. In fact, over 70% of guests go online before making the decision on a restaurant to visit or to order from. As a result, restaurants are turning to digital marketing with a higher budget to increase foot traffic and online orders.   
In the future, restaurateurs should think about how they can digitally retain customers and what solutions they need to do this. Delivery subscription is a model that increases the loyalty of guests, boosts efficiency and ensures predictable turnover. We expect many innovative approaches in this area in the future.  
In times of great uncertainty, few restaurateurs currently dare to increase their marketing budgets. At the same time, it is now especially important to attract guests via online platforms. At DISH we help you do this with solutions such as  DISH Website or DISH Weblisting Premium, find out more and register today.  
4. Big data mining and automation conquer the restaurant industry
In large industrial companies, robots and the evaluation of big data have long been routine. The trend of using data to optimise processes and analyse guest behaviour is now also finding its way into gastronomy.  
Restaurateurs want to better understand the behaviour of guests and find out what their needs are. Rising fixed and staff costs are also pushing restaurateurs to make changes in work processes and employment.  
Many restaurateurs and their staff fear "big data mining" and immediately associate absolute control in a creative and cordial environment. But with the right approach and the right data, you can grow your business better. Because the more you know about your business and your guests, the better you can adapt and optimise your processes for success. 
5. Digital menus with self-ordering systems find acceptance
Many restaurants were using solutions with QR codes to register guests during COVID (example DISH Guest). As a result, guests have started to expect on demand menus, order and payment via a QR code or app. In the United States such solutions are already very common in fact more than half of the full-service restaurants have offered their customers to access the menu via a QR code in 2021. Some casual dining restaurants have even changed their menu to a self-ordering system. Digitisation can help reduce the need for several service staff. 
The Covid crisis has significantly accelerated digitalisation in the hospitality industry
The hospitality industry took a big step towards digitalisation due to Covid-19. Perhaps the extreme external circumstances were exactly the pressure situation to break up the previous structures and create space for something new.  
What steps towards digitalisation will you take this year?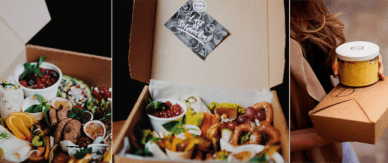 Industry trends
While in the first lockdown restaurateurs were busy dealing with the current events and requesting financial help, the companies are now approaching the second lockdown with a tad more experience. Nobody knows how long the lockdown will last and if there will be another lockdown despite the great progress in vaccines. What is needed now are innovative concepts.
Ann-Katrin Gallinat
April 2021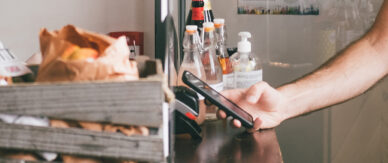 Industry trends
Is the demand for card payments and smartphone payments also increasing in your restaurant? That is indeed the current trend! The option of card payment is being used and desired by more and more people.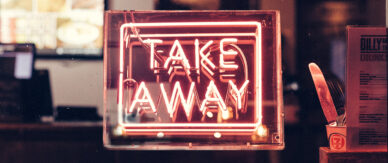 Industry trends
The take-away and delivery business is currently a kind of lifebelt for many restaurateurs to get through the Covid crisis. Jens believes that these measures will also play an important role after the reopening - but only if you don't just "put something in a bag" but pay close attention to your positioning and your unique selling points. The challenge is to transfer the "experience" from your restaurant into the kitchen at home or into the dining room of your guests. Many restaurateurs show a lot of creativity and empathy for their guests. They no longer just offer food in generic plastic containers, but target group-specific food boxes and recently also "experience boxes". Jens shows some examples in the webinar.