About Us
Helping restaurants save money and grow since 2015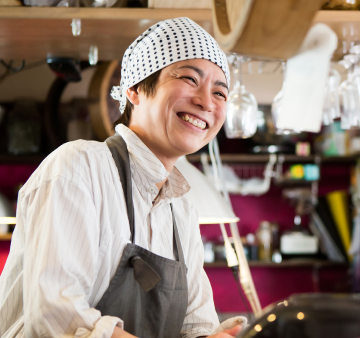 From bars to bistros, food trucks to fine dining restaurants, since 2015, DISH has helped over 260,000 hospitality businesses across 16 countries to be present online. Thanks to the DISH range of easy-to-use digital solutions, restaurateurs have attracted more guests, delivered takeaway orders, and run their restaurant and website more profitably.  
The DISH brand is part of DISH Digital Solutions GmbH which is a wholly owned subsidiary of Metro AG. Its international team of experts understand the pressures and non-stop demands that restaurateurs and their staff are under – not only to deliver the best possible experience to their guests, but also to save money and improve their business performance overall.  
With DISH, hospitality businesses have the digital solutions they need to remain competitive in an increasingly challenging world:  
Fast, efficient online food ordering without the commission fee 

 
Ability to take reservations online, 24/7

 
Automatic menu profitability calculation

 
Climbing to the top of the Google search rankings

 
Increasing internet presence across 20+ social media networks 

 
Find out more about DISH Digital Solutions 
Eijsink and DISH Digital Solutions join forces
On 31.03.2022 Metro AG announced the acquisition of POS provider Eijsink, which will be integrated into DISH Digital Solutions. The new combined company will be able to better support the needs of restaurant owners and help them to profit from the benefits of digitalization.
Eijsink provides Point of Sale (POS) systems for the hospitality industry to around 8,000 customers, mainly in Benelux. The company's "booq" POS cloud-based solution is device-independent and enables the connection of numerous digital tools developed and offered by DISH Digital Solutions.  
DISH Digital Solutions and our solutions will create a comprehensive digital offering right through to the payment process. For customers, this means enhanced added value through further digitalisation of their processes and broad data insights.
As a new, strong organization formed by two market leaders, DISH Digital Solutions will further guarantee quality, innovation and new powerful solutions to their customers.
Read the full press release here.