Maximizing the occupancy of your restaurant with a digital reservation tool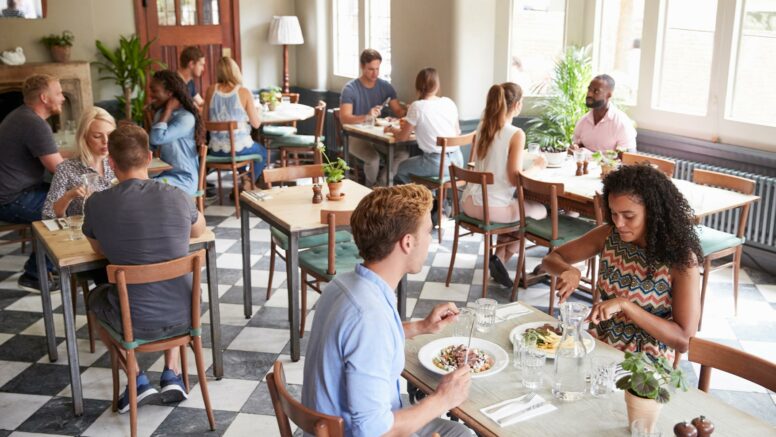 More and more restaurants offer their guests the possibility to reserve a table online.  
Restaurants are turning digital with the developments in technology. Now, not only online ordering is possible but also the implementation of online reservation systems is rising, to offer guest the possibility to reserve a table online. The advantage for both sides is obvious: using an online table reservation system, allows your restaurant to continuously accept reservations, even outside opening hours or when the phone is busy. Research made by our data insights team shows that about 20% of the reservations are made between 22h and 9h.  
There are different ways in how a table reservation system is used in practice. For instance, some restaurants still use the traditional handwritten reservation book as their main medium, and simply use the digital tool as an additional channel to receive reservations. This "hybrid" way of using an online reservation management system is very costly and does not unlock its full potential. In this article, we will show you how to maximize the use of a digital reservation tool. 
Optimize your restaurant seating capacity
The use of a digital reservation tool such as DISH Professional Reservation allows you to effectively manage your restaurant's seating capacities. When you set up DISH Professional Reservation, you decide whether you want to control your restaurant capacity based on the total number of guests or on available tables and their respective seats. We recommend using table-based management. For this you have to input every table with its respective seats in the system.  Based on your settings, our algorithm will consider whether reservation requests can be confirmed automatically, and which requests must first be confirmed by an employee.  
Reduce the number of "no-shows"
It is very annoying spotting empty tables on evenings when your restaurant was fully booked. The guests simply did not show up.  This results in a significant loss of revenue.  
You can reduce the number of "no-shows" significantly with our sophisticated notification system provided in DISH Professional Reservation that automatically sends your guests confirmation and reminder messages via email and SMS. Within this message, the guest can directly access his reservation and, if necessary, change or even cancel it. In the settings you can define when these notifications are being sent to your guests. 
More tips on how to reduce "no-shows" can be found here.
Too many guests at the same time? Use booking limits!
Another common challenge of managing seat occupancy occurs when many guests visit your restaurant at the same time. In DISH Professional Reservation we have developed a clever feature that helps you to open the availability of free seats over time. If you notice that on certain days, guests come to the restaurant at similar times, you can restrict the time availability of free tables with "booking limits". To do this, you simply set up a rule on which certain days the system may only accept 20 reservations at the same time instead of perhaps 50. The remaining availability will then only be bookable in the system at the next reservation interval. From the guests' point of view, it only looks as if no table is available for the limited time, and they probably automatically select a later time.  
Enter "walk-in" guests in the system!
In some reservation tools, it is time-consuming to record spontaneous guests, so-called "walk-ins". With DISH Professional Reservation you can record occupied tables fast and easy.  This allows you to plan accurately and to allow short term reservations. At the same time, you can use statistics from the system to learn more about the occupancy in your restaurant. 
Better overview in service with the digital table plan!
Another advantage of using DISH Professional Reservation is the integration of a virtual table plan. Only in the table-based mode, your employees can easily place guests and find free tables for spontaneous guests. In the timeline view you can easily find gaps where tables are still free for 1 or 2 hours.  
There are many advantages of using a reservation system. Besides the additional reservations, you can save a significant amount of time that would be needed manually to manage reservations. In fact, it takes about two minutes to take a reservation via phone, let us assume you take ten reservations each day on 26 opening days a month. This would lead to more than 8 hours of only taking reservations by phone. You can save that time and use it to serve your guests without the interrupting ringing of your phone. DISH's reservation system is a great example of how digitization in the restaurant industry can open up new opportunities for a restaurant.  
Try it today without any risk and more importantly DISH saves you costs, thanks to our 0% commission model. Our customer service is looking forward to setting up your online reservation system with you.