What Was Your Initial Dream of Owning a Restaurant?
Ann-Katrin Gallinat
October 2021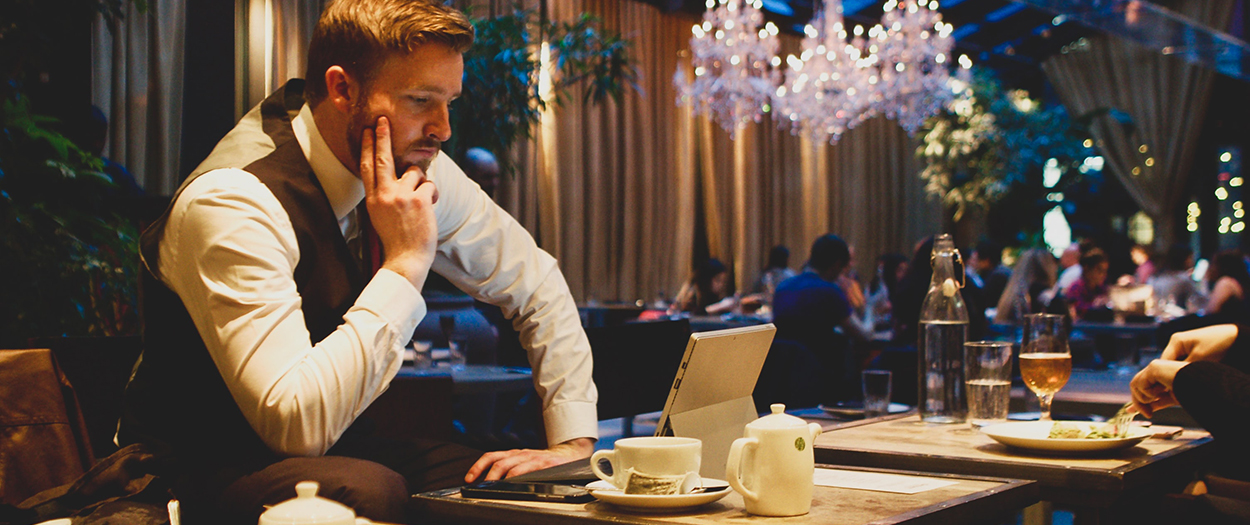 The world of gastronomy has changed more in the last year than it has in a long time and you as a restaurateur have had to adapt yourself and your restaurant concept in order to survive in the changed world. You have let yourself in for external influences and reacted flexibly to all changes. This took strength and probably changed your concept to an extent where you sometimes wonder how much it still has to do with what you originally wanted to realise with your restaurant concept. Adaptability is a great quality, but it must not lead to your restaurant concept bending so much that you no longer recognise it yourself.
What was your original dream of owning a restaurant?
When starting a business and working out a new concept, the question is often asked how the project fits into your life vision and which values are important to you. In the midst of all these external changes, you may once again consciously take the time to look inwards, away from the external hustle and bustle. Remember what was important to you originally and what your dream of owning your own restaurant once looked like. What values were important to you?
Whether what you do with your restaurant still fulfils you in the future and feels meaningful to you depends very much on whether the new concept still fits your values.
What were the strengths of your original restaurant concept?
Jumping on trends that work well for some restaurateurs in the short term can cost you a lot of energy in the long term if they don't match your strengths or the needs of your guests. So what are the strengths of your concept that attract guests to your restaurant? Is it your desire for innovation, your strong sense of quality, your ability to lead a great kitchen and service team, your striving for perfection, your ability to bring people from your neighbourhood together and give them a good night out, or your access to the best ingredients from a region and your special way of preparing these regional dishes?
The strength of Johannes Höcherl, founder of the restaurant Das Kulinariat in Munich, is his ability to constantly reinvent and develop himself and to combine his carefully selected ingredients of the highest quality into incredible soul food. He does not want to accept the loss of quality that his dishes would have if they were picked up at his restaurant. The Kulinariat therefore offers menu boxes for pick-up, which can be prepared and served at home by the guests in just a few steps. In this way, despite the temporary change of concept, he remains true to his values and can show his strengths.
André Pintz is a special kind of bartender. In his Bar Imperii in Leipzig, he offers his guests the opportunity to let go and engage with different aromas and flavours. He is especially happy when guests indulge in the recommendations of him and his team. He now offers 10 of his all-time favourite drinks as bottled drinks, creating the opportunity for his guests to bring that Imperii feeling home.
Whoever first came up with the bright idea of offering brunch boxes should receive an honorary award for 2020. Many breakfast cafés have followed this trend and thus ensured their survival, according to the motto: If the guests can't come to us to enjoy their free morning or the time with their loved ones in a relaxed way, then we'll bring breakfast to them at home. Knowing what your guests' needs are and what problems you solve is the key to success! By the way, you can find more creative catering ideas for the lockdown and afterwards here.
Growth vs. change
Change is what happens automatically on the outside, we have noticed that in the last year. But it is up to you how you deal with change. Use the changes that are happening anyway and give yourself and your restaurant concept the opportunity to grow. Think about which growth spurt you would like to make this year and which of your values that have fallen into the background in 2020 you would like to focus on again. Set yourself goals in this regard, e.g. what progress you want to make in terms of digitalisation or what the relationship with your guests should look like. At the end of the year, looking at this growth spurt will be what makes you happy. Especially when you have focused more on your own values again.
It is only too understandable to get carried away with promising concept ideas that work well for other restaurateurs under the external changes and economic pressure. But you should always adapt them in such a way that they fit you and your concept and let ideas that don't correspond pass by. What is the strength of your concept and which of your personal values do you want to focus on again in 2021?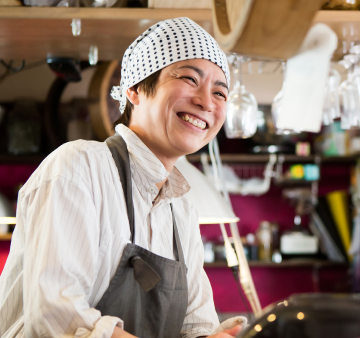 Trends
They don't have a seating area; the location is a secret and no one knows what exactly happens there - and yet "ghost kitchens" are an important trend that all restaurateurs should follow closely. Because soon the faceless ghost kitchens could dominate the online delivery business - at least in the larger cities.
Wouter Veldman
October 2021
Trends
Is the demand for card payments and smartphone payments also increasing in your restaurant? That is indeed the current trend! The option of card payment is being used and desired by more and more people.
Trends
While in the first lockdown restaurateurs were busy dealing with the current events and requesting financial help, the companies are now approaching the second lockdown with a tad more experience. Nobody knows how long the lockdown will last and if there will be another lockdown despite the great progress in vaccines. What is needed now are innovative concepts.
Ann-Katrin Gallinat
October 2021