Team communication: the power of 5 minute meetings
Ann-Katrin Gallinat
March 2020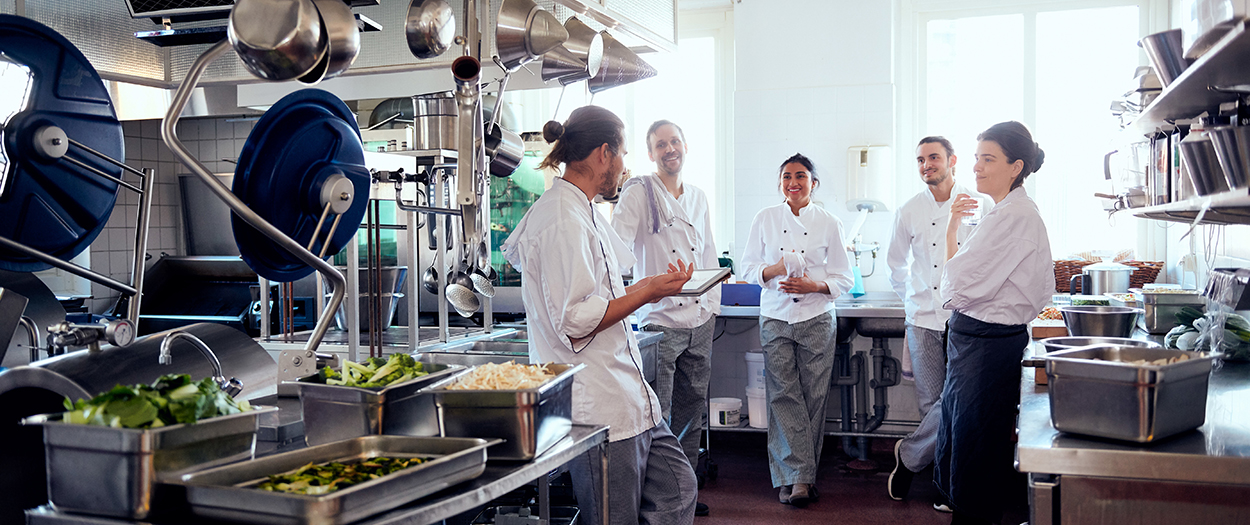 The communication of team meetings, product trainings, behavioural and up-selling training leads in most cases to the same result: Employees seem to listen carefully, but in the end, they put little of it into practice. How come?
In most companies, employee training courses are rarely held. If there were courses, the density of the information is too high and the employees implement only a fraction of what they have learned. The remaining information is never transferred to the guest. In addition, not all employees take part in the training courses. As a result, there is always a different level of training and quality among the employees and ultimately no consistent high service level.
5-minute meetings are an effective method to pass on information to your employees. These short meetings usually take place at the beginning of a shift and are held by a manager.
Why are 5-minute meetings so effective?
1. Concentration on the essential
The brevity of the meeting forces you to address only the most important topics at hand. This way, your employees always remember the essence of the meeting.
2. Addressing current topics
Unlike other training courses, in which participants discuss rather general situations and examples, you can focus on examples that have arisen the day before or recently; examples, your employees can relate to. You could also use the meeting to give feedback to your team, which otherwise might have been passed on or even lost in a rather impersonal group chat.
3. Impulse for immediate implementation
These meetings are also useful, for example, for sales training of certain foods and beverages. How about focussing the day on a specific situation to increase sales in a targeted manner? The measurability allows you to get your team involved and to find out (and communicate) the very next day if the measure – for example an increase in daily turnover or the number of e.g. sold aperitifs, starters, desserts or coffees – had been successful.
4. Learning through frequent repetition
If you address important issues daily, you make sure that all employees are at the same level of knowledge. Daily repetition solidifies the information in the long-term memory and is therefore available longer than training content learned in the short term. By specifically adding information over time, you can create a valuable knowledge base among your employees and increase the service quality of the entire team.
5. Detailed training as a basis
We don´t recommend for the 5-minute meetings to completely replace the longer training sessions. Instead, systematically break down the contents of the detailed training into smaller units and incorporate them at regular intervals in the daily 5-minute meetings. This way you reinforce the knowledge in the memories of your employees.
6. Teambuilding measure
Another advantage of the 5-minute meetings: Daily knowledge and motivation boosts strengthens the team spirit. After all, employees work towards a specific daily goal. Of course, you should reward your staff's achievement.
You need little preparation for a 5-minute meeting and yet you will quickly achieve measurable improvements in service quality, employee motivation and turnover. For the implementation you only need endurance until the new routine takes effect. And soon you will see the positive effects!
Ann-Katrin Gallinat interviews restaurateurs from all over Germany for us. She collects current topics and presents interesting ideas, approaches and strategies of her interview partners.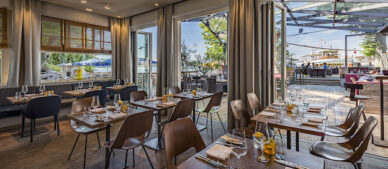 Business knowledge
Why a clear corporate vision helps to find the right employees
Ann-Katrin Gallinat
February 2020