How team communication can increase employee satisfaction
Ann-Katrin Gallinat
March 2020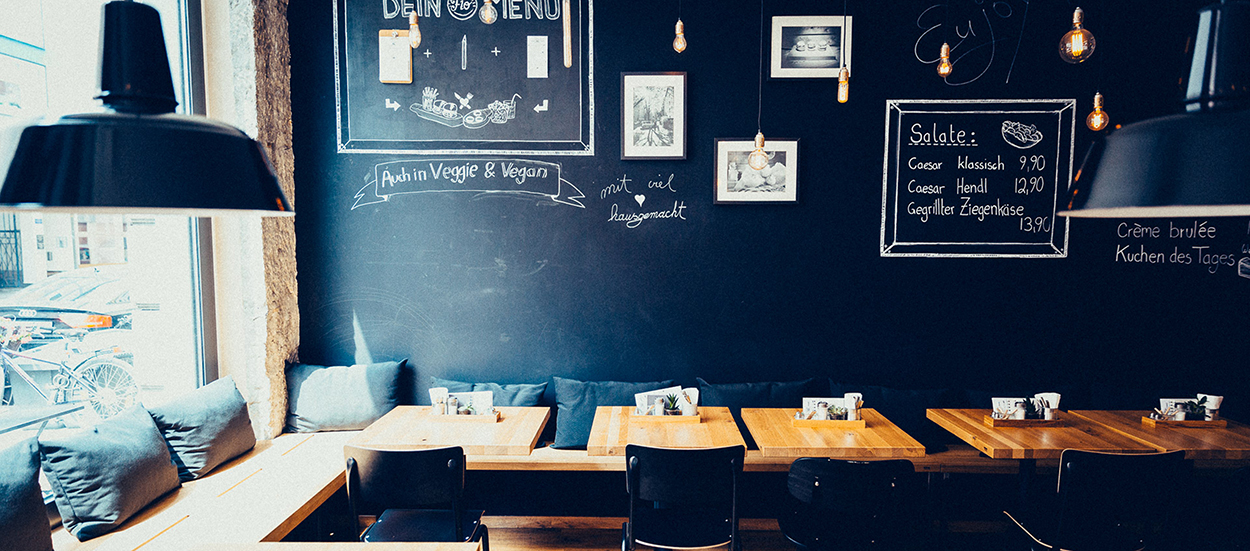 In the hectic world of gastronomy, lack of team communication often leads to a tense work environment, an increased error rate and frustrated employees. By levelling up your communication, you not only improve the mood in the team but also reduce the number of sick days and achieve greater employee loyalty. A good working atmosphere also has a positive effect on guests and attracts new employees.
Here are a few tips on how you can improve communication with your team:
Listening
Those who want to focus more on communication with their team often intuitively want to pass on more information to their employees. It is crucial to understand that communication is always two-way. Especially in stressful phases, people often forget that listening is perhaps the more important part of communication.
Why is it so important to know your employees well and to build a trusting relationship? By taking a sincere interest in each individual, you learn about their needs and expectations – and how to inspire them to collaborate. Julia Bures from the restaurant Der kleine Flo in Munich says: "If there is a trusting atmosphere in the team, it is easier to talk to people when something doesn't fit".
Fast information flow
It is also important to keep the information flowing. With an open communication of the company's goals, you set a direction and create efficiency. Read in our first article about the advantages of communicating the company's goals and vision to find the right employees. Directly pass on changes in your own food and drink offer as well as feedback from guests. You should also clear up disagreements within the team as quickly as possible.
Communication that makes "sense"
It is best to experience new products and food innovations with all your senses. The more senses you address, the better the memory. Christian Ribitzki from the Drunken Dragon Bar in Munich says: "It is very important that employees take their time and try everything; the food, but also the cocktails and the wines. If they like something superb, they will sell it like crazy!"
Communication that makes sense: "If employees like something superb, they will sell it like crazy"
From person to person
You can share information in several ways. Personal contact is the best choice in most situations; especially for addressing mistakes or problems. This way you can ideally respond to the situation of the employees and eliminate any ambiguities. In principle, you should never publicly blame or expose an employee for a mistake.
Michael Schneider from Café Goldjunge in Cologne attaches great importance to employee communication at eye level. According to him, this is a major reason his employees like coming to work and feel well looked after.

Cafe Goldjunge warmly welcomes guests and employees
Regular short meetings
Since in most companies not all employees can take part in regular "big" team meetings, try passing on important information and news about innovations in daily, short 5-minute meetings. Read more about the power of 5-minute meetings in this article!
Group chats
The biggest advantage of group chats such as WhatsApp is that you can quickly share important information with the entire team. However, it's impossible to tell whether people are reading the messages carefully or swiping them away. Under no circumstances should you use group chats as a channel for negative feedback. This will endanger the team cohesion and spread unnecessarily bad mood. Rather, WhatsApp should be a channel for factual, positive and also funny news!
Feedback
Good communication with the team also includes getting and giving feedback at regular intervals. Especially younger employees crave feedback. Every day they are faced with an infinite number of choices in virtually every area of life. This often creates uncertainty whether the decision made for the job was the right one. The globalized job market gives rise to the fear of not being able to compete with colleagues in a team or on the job market.
What is important when giving feedback? You should discuss expectations and criteria of an evaluation in advance within the team. On this basis you can make a factual assessment. In addition, discuss and mutually set new goals and expectations. The employee should leave the interview with a better feeling than on arrival.
Good communication strengthens employee loyalty
The communication within the team and with the team creates the framework for how much the individual team members feel integrated and comfortable. The level of attention and recognition given to an employee has a positive effect on productivity and contributes significantly to how long an employee remains in the team. It is always worth focusing on good team communication.
With these tips, you will have basic tools at hand to improve communication in your team!
Ann-Katrin Gallinat interviews restaurateurs from all over Germany. She collects current topics and presents interesting ideas, approaches and strategies of her interview partners.
How-To
Imagine you cook the most delicious dishes and have the most beautiful table decorations. But no one can find their way to your restaurant. No wonder, because your restaurant is hidden deep in the backyard, which can only be found by climbing over the overgrown garden fence with a robber's ladder.
How-To
In his webinar "We want to open up again – but are we ready as a restaurant?", gastronomy expert Jens Ertel explained that now is the time for "boss decisions". By this he means not only hope-driven decisions, but also necessary, sometimes very painful decisions. Jens says that it has never been as important as it […]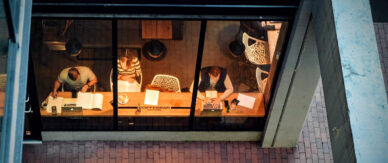 How-To
You haven't seen your friends for a long time and you miss almost every birthday party and important life event of your private environment? Then you're like Thomas Eigler and many other restaurateurs.
Ann-Katrin Gallinat
September 2020