Germany's Best Food Boxes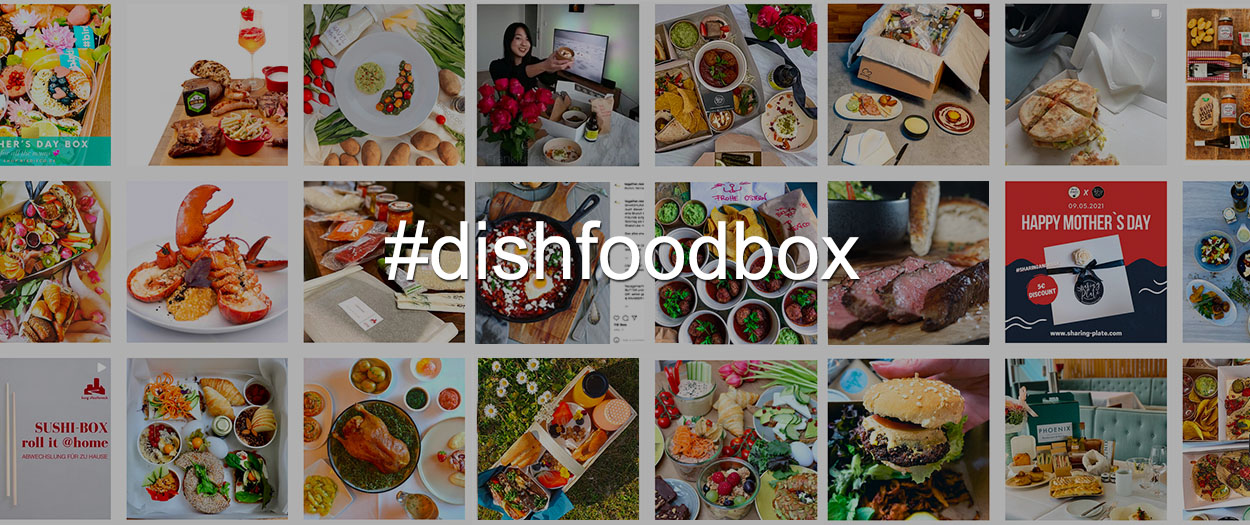 Food boxes are a hot topic in the hospitality industry. But who has the best box? DISH searched, with the help of Tageskarte, for the best food box in Deutschland. Dozens of restaurants took part. The winning box comes from Düsseldorf. The food box for Mother's Day from Phoenix Restaurant & Weinbar left a lasting impression.
Germany's best food box from Phoenix Restaurant & Winebar is offering a wonderful whole day experience. In this article we present the top 3 food boxes of Germany from the DISH Food Box challenge which was held in the past two weeks.
The jury had much praise for the diversity of the boxes that entered our contest on Instagram and via Tageskarte, but there were also critical opinions. Both the best practices as well as criticism from our experts should help you as a restaurant on your way to consider a box for your restaurant in the future. Whether you decide to offer your standard dishes or indeed go for something more innovative to sell online, DISH ORDER – the restaurant webshop – is the tool we recommend for enabling your customers to order food for pick-up or delivery.
Germany's best food box #1 Phoenix Restaurant: Mother's day-box
An occasion that shouts for something comforting, a gift is involved, you want to enjoy each other and food is the best way to the heart – especially if no one has to spend all day to prepare it. Our choice for naming Germany's best food box is the Mother's Day box from Phoenix Restaurant & Winebar. Phoenix stands out from the others by offering an elegant food box, with high quality refined dishes, easy to prepare and provide culinary sustenance throughout the day.
Phoenix Restaurant & Winebar on Instagram
#2 Togather Brunchbox: "Shakshuka Freunde"
Shakshuka is currently extremely trendy and it is unique to have this dish in a delivery box. There is no plastic, all paper. The colors are amazing, a very inviting box from Togather Restaurant, located in Munich. You get 2 parts, cold and warm. There is a mix of ready-to-eat components and an easy-to-make dish at home with a learning factor.
Togather Brunch box "Shakshuka Freunde" on Instagram
#3 The big grin: Box honey
A combination of Weck-jars, paper and (unfortunately) plastic packaging in a bright orange box is smiling at us. Indeed, this food box from "The Big Grin" in Düsseldorf looks very fresh and nice. Cooking a 3 course menu in 40 minutes is normally not as easy and furthermore the price is impressive. There is a great variety in the box, a 3-course menu that seems to be exceptionally easy to prepare: "You might only need hot water". A diverse mix, an appealing menu and they promise a finished meal in 40 minutes, and all that for a reasonable price. Sounds like a good idea, says Marc Schnerr from Tageskarte.
The Big Grin food box
Honorable mentions: Sushi, a country food tour and picnic boxes.
The idea of making sushi at home together with good guidance is appealing to most of the jury members. The joined preparation can of course lead to joy or despair, but anything you prepare yourself tastes better anyway, the "roll-it @home" sushi box from Burgstaufeneck came close to #3.
The Picnic box from Togather is a wonderful idea, where the basket is the only packaging material and the food looks overly inviting. We can imagine that many boxes will be picked up when the sun shines in Munich.
Sharing Plate, a food tour company also entered the challenge with several boxes. They stood out by offering food from several restaurants in one box, often with a theme around it. As a customer, you also receive a digital food tour with it.
Burgstaufeneck, Sharing-plate & Picknickbox – Togather
What's the Story?
The jury was excited to see so many boxes, however there were also critical notes. 'The storytelling was completely missing'. 'A quirky fun thing, an experience, I did not see this anywhere', says jury member Ann-Katrin Gallinat from Thekentalk. 'Here is the produce, here is the price, that's it'. 'Especially if you are an independent business, real people creating real food, you have something to share and you can use that to position your product'. Ian Millar, professor at EHL,Switzerland mentions that teaching the importance of storytelling is a key topic in many courses at the hospitality management school. Ann-Katrin agreed: 'This is how you can differentiate, a unique selling point among all the boxes out there. If you add something entertaining perhaps.'
Reinvent yourself 
Ian stressed on an important fact, saying that what COVID has done for the industry was horrific and the only businesses that truly survive are the ones that are diversifying, those who explore new revenue streams, trying out different marketing strategies for implementing customer engagement. Restaurants need to reinvent themselves. 'If you think you can go back to normal, as things were before COVID-19? Think again because it was not really working properly anyway. The short margins are getting even shorter, we have to continue to push the industry to do something like these food boxes and challenge them to diversify their offer.'
Are food boxes here to stay?
Jens is hoping that the boxes stay, even after the lockdown, because it is a new kind of experience in itself, hospitality at home. Even if for some restaurants the boxes only serve to maintain customer loyalty and stay relevant, it is definitely possible to make a profit with food boxes.
DISH would like to congratulate the best food boxes and thank every Restaurant and food box company who joined this challenge via mail and Instagram.
Let us know what you think by reaching out to us on Instagram or underneath this article.
Selling food boxes via your restaurant website?
Consider DISH PROFESSIONAL ORDER if you need a webshop to sell food boxes – provision-free – for delivery or takeaway via your website: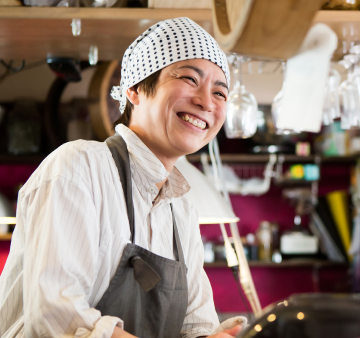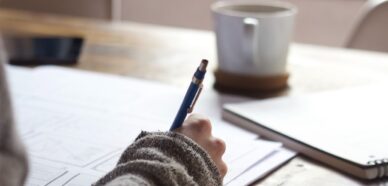 Business knowledge
Helpful questions to ask yourself when planning your year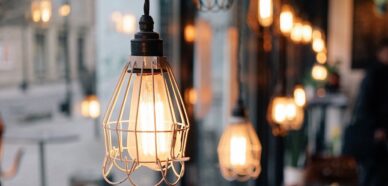 Business knowledge
Even though you might look back in anger, cherish your successes, it will help you move forward next year.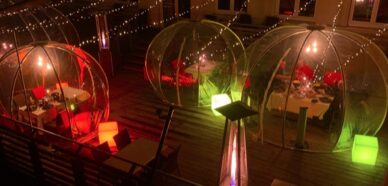 Business knowledge
Get inspired by concepts from other restaurants but stay true to your core